Christmas at
Customer Central

We'll be open throughout December offering all of the same fantastic support as usual. The team will be on hand to help you pay your rent using our self-payment machines or talk you through how to get started on MyCKH so you can keep an eye on your account balance from home.

What's on at Customer
Central?
In January, we'll be holding drop-in events focused on debt management and getting your finances in order for the New Year. Then in February, we're planning some fantastic half-term sessions for kids. We'll share all the details on Facebook a bit closer to the time.
Looking for gift inspiration?
A LifeLine support package could be the gift that keeps on giving. Give your loved ones
the peace of mind of 24/7 support at home.
With a special offer available only from Customer Central, you'll pay an upfront cost of £150 for your first year of round-the-clock support, plus you'll also receive a
free Wristband for a year of extra support while you're out and about too!
Talk to one of our Sales and Service Advisers to find out more about the offer and how we can help you and your family live well independently at home.
Christmas opening hours:
---
Saturday 22 December:
8.30am – 5.30pm
Sunday 23 December:
Closed
Monday 24 December:
8.30am – 12.30pm
Thursday 27 December:
8.30am – 7pm
Friday 28 December:
8.30am – 5.30pm
Saturday 29 December:
8.30am – 5.30pm
Monday 31 December:
8.30am – 12.30pm
Wednesday 2 January:
8.30am – 5.30pm
---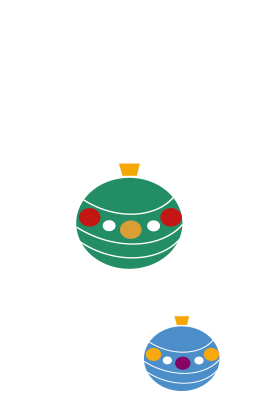 This year, it's easier than ever to get in touch with us over Christmas.
Customer Central
Customer Central will be open Monday – Saturday throughout December, but we will be closed on Bank Holidays. Find the Customer Central opening hours above.
Repairs
Our repairs service is available 24/7, call us at anytime on 01733 385030 to report an emergency, urgent or routine repair.

LifeLine and Cross Keys Care
Our LifeLine and Care services will operate as usual. If you need to get in touch, call us on 01733 235085.
Manage your account with MyCKH
Don't forget, you can manage your account from home with MyCKH. Register to access an up-to-date rent statement, report repairs and fly-tipping, tell us about changes to your details and pay your rent online.

Head office
We're staying open until 7pm on Friday, 21 December to make sure you have plenty of time to get your rent account in order before the festive break.
Our office will be closed
from 7pm on Friday,
21 December until 9am
on Wednesday,
2 January 2019.