Domestic abuse can escalate over Christmas
Research shows that 25% of women are affected by domestic violence during their adult lifetimes. While 15% of men aged 16 to 59 have experienced some sort of domestic abuse.
If you, or someone you know is suffering, call the National Domestic Violence helpline on 0808 2000 247. Or call the Men's Advice line on 0808 801 0327.
In an emergency, call 999. Please don't suffer in silence.
New Year, New You – get healthy at our new hub
Our new Health and Wellbeing Hub in Dogsthorpe, Peterborough, will be offering a whole range of support for your mental and physical health.
From counselling services to a health trainer, there will be support to help you get fit, eat more healthily, manage your weight and stop smoking and drinking.
Counselling will be available for self-referral to get support with mental health issues such as depression, anxiety, PTSD and low self-esteem.
More details on how to access these services will be available on our website and social media in the New Year.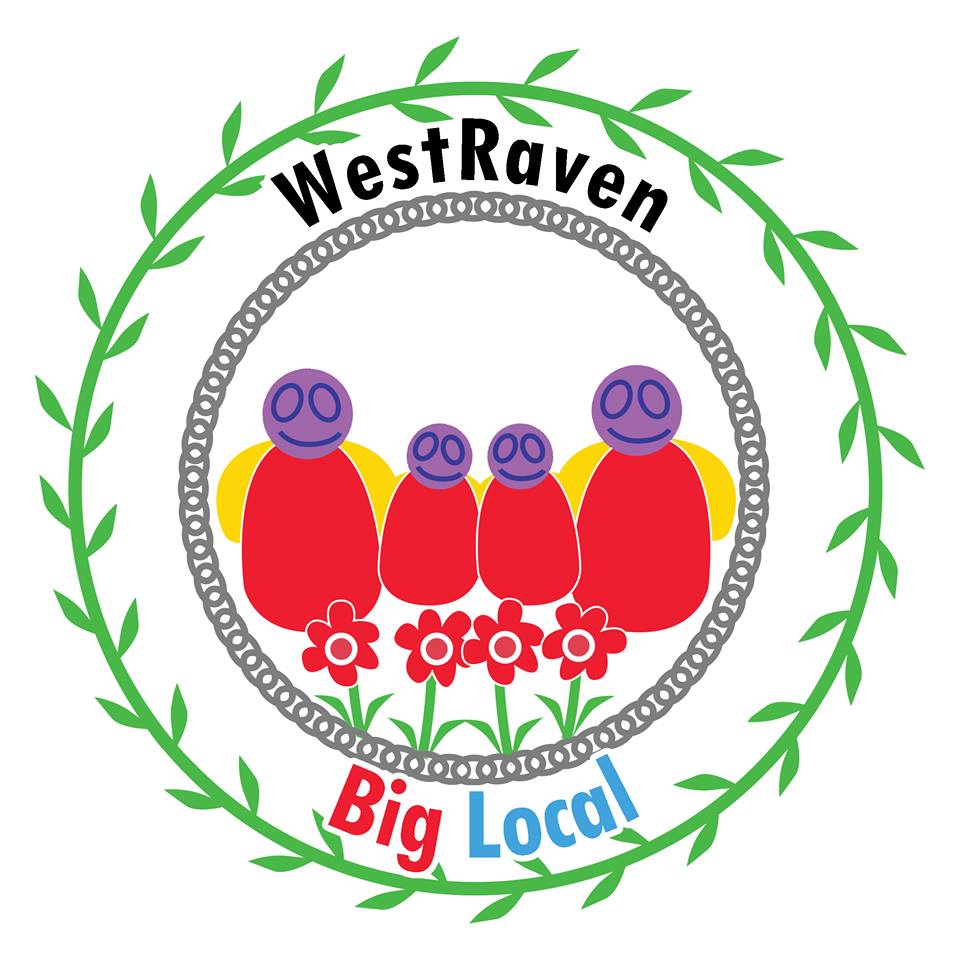 WestRaven Big Local round-up

Food is very much at the heart of activities in Westwood this winter. The Community Café is now open until 4pm for affordable, hearty fayre, and there is a meet and eat on the last Friday of each month at the Café – a great way to get out and meet new people.
If you want to learn how to feed your family on a budget, come along to the community cookery courses also at the Café on Thursdays at 12.30pm. There are various other arts and crafts workshops running at different times at both the garden and the Café.
Cooking is also going to be big next year at the Community Garden, with the outdoor cookery area taking shape, along with the roundhouse – and these will really come into their own when the weather gets better.
There is plenty for young people to do in Westwood, with exciting new youth clubs starting in the New Year and the music studio is available for budding musicians and producers.
Keep up to date with all the WestRaven events and activities by following them on Facebook.
Photo: The roundhouse taking shape
Get on Board and help steer our business
We are delighted to welcome tenants Paul Matthews, Andrew Pacey, Karen Igho and Sarah Jane Kimpton to our Residents Board. They are all looking forward to getting far more involved and making decisions that drive our customer-facing strategies forward and having their say on how we deliver our services.

Also joining the Residents Board are stakeholder members Paul Stacey, Education Development Partner from HMP Peterborough and Tracy Holyoake, Probation Service Officer, who will ensure that the wider community are also reflected in CKH's future strategies, policies and services.
We are still recruiting for more Residents Board members, so if you're a great listener, are passionate about your community, and want to make a difference then we want to hear from you!
As well as our regular Residents Board Members we are also recruiting a trainee Residents Board member (aged 16-24) to voice the opinions of our younger residents.
Being on our Residents Board is a chance for you to make a positive difference to your community, as well as have the opportunity to learn new skills. You will be able to partake in a rewarding and challenging opportunity whilst gaining training, support, and increasing your self-confidence. Residents Board members are also paid.
To find out more contact Melissa Speechley on 01733 385142 or email involvement@crosskeyshomes.co.uk
New projects for the New Year in South Bretton
Our newly refurbished South Bretton Family and Community Centre in Tyesdale is growing into a really bustling hub for the community – home to Brownies, Tae Kwan Doe, Citizens Advice Bureau drop in sessions and mums and toddlers groups, as well as our own training and support courses.

However, the New Year promises lots more exciting developments at the Centre as we will be running a fantastically exciting multi-sports activities club for young people on Monday evenings. This is a joint partnership with Peterborough City Council and Youth Dreams and will be a great way for local young people to get fit and make new friends.
We are also going to be working with Frog Life to renovate the garden at the centre, to make it a wildlife-friendly oasis for the whole community. Young people will be joining in the project to build and plant this great new facility.
To keep up with all the activity at the South Bretton Family and Community Hub, make sure you follow us on Facebook.
Volunteer and learn new skills



Make volunteering your New Year's resolution! Volunteering is a great way to get out and meet new people and learn new skills.
At CKH we have lots of opportunities for you to volunteer with us, and with full training and our support you will grow in confidence and get some really great experience for your CV. We have volunteering opportunities in areas such as customer service, administration and tutoring, so if you would like to find out how you can use the skills you already have and learn a whole lot more, get in touch with us by calling 01733 396404 or email us.
Calling all mums!
If you are a new mum struggling with the transition to motherhood, or a mum with loads of experience you would like to share, our NCT Birth and Beyond project is here for you.
The project enables experienced mums to support new mums to adapt to life with their new arrival, as a voluntary Birth and Beyond Community Supporter. They can help in a wide range of ways, from accompanying new mums to local groups, putting you in touch with services or just offer a friendly ear if you are finding things a bit difficult. So if you are currently pregnant or have a baby under the age of two, and live in the Peterborough area, we are here for you.
We are also looking for more volunteers, so if you are a mother and are interested in supporting new mums in your local area, get in touch. If you can commit to volunteering for ten hours a month, we will train you, free of charge, to achieve a level two accredited qualification.
For more information, contact Kerry, our NCT Service Delivery Manager today. Email peterboroughbirthandbeyond@nct.org.uk or call 07711 317555.