The biggest risk to your online safety is your password. While using your name, birthday or favourite football team might make remembering your password really easy, it also makes your password really easy to guess.
That means your online accounts would be much easier to hack.
According to the National Cyber Security Centre, more than 23 million accounts worldwide use the password '123456'. More than 3 million people still use 'password'!
Don't put your details or your money at risk – choose the strongest password possible to protect your accounts.
Here's how to create a strong password:
Longer is better

– ideally you should aim for a minimum of 12 characters

Mix it up

– replace letters with numbers or symbols and include a combination of upper and lower case letters (for example, 'Keylines' would be a lot stronger written like this: k3yL1ne$).

Be random

- don't choose words that link to you or are an easy to guess combination.
Avoid using the same password for everything, it makes your information much more secure if you choose different password for different accounts.
Spot secure sites
Whenever you're spending money online, check the site is secure before you enter your card details.
You should be able to see a padlock at the top of the screen – either to the left or right of where you can see the website address. If there's no padlock, or you see the message 'site not secure', don't enter your card details.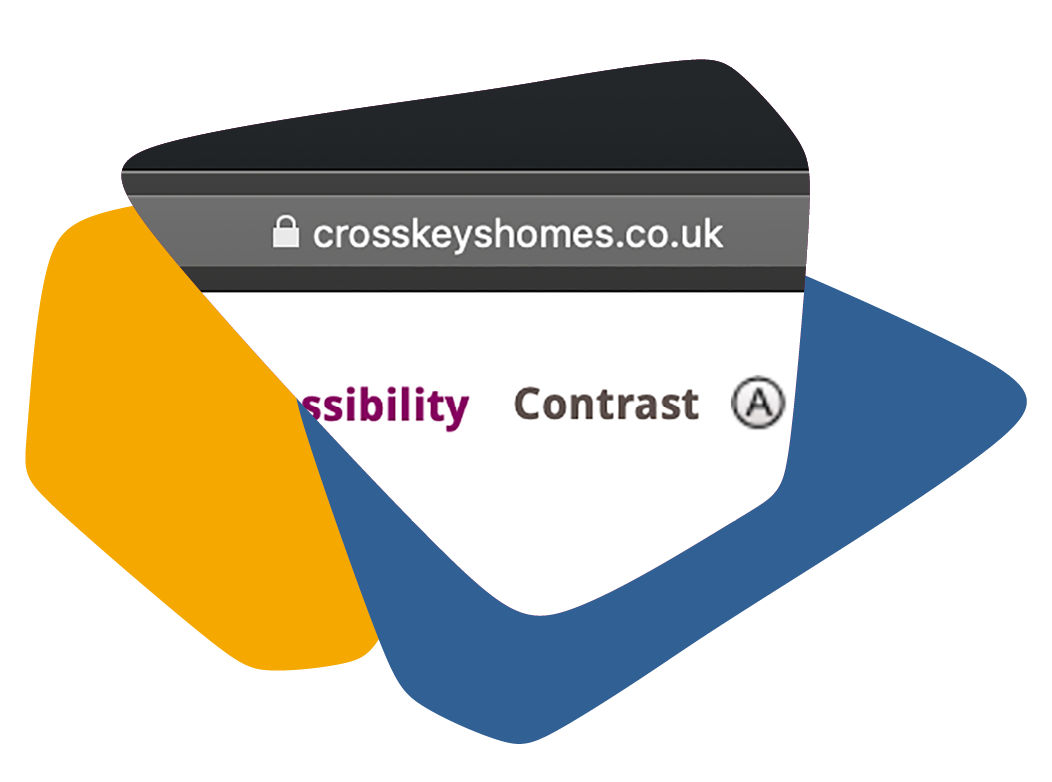 Know the law
There are a lot of great, free resources available on the internet which you can use whenever you want to. However, just because something is available on the internet doesn't mean that you have the right to download or share it. Illegal downloads of films, television shows and music are a big problem. Copyright law applies to the images and entertainment you find online, so make sure you're really careful about the photos and files you download and share.
We expect anyone using CKH WiFi networks to be respectful and avoid illegal activity. Make sure you know what's OK to access, share and download when you're online - if you're not sure, don't download it!
If you're worried about cyber security, why not sign up for our next Learn my Way course?
Call our Communities team on 01733 386404 to enroll.
Manage your tenancy your way
From this summer, all of our online services are moving into MyCKH.
Request all the services you need and get in touch about other issues at any time of day or night. Just login to MyCKH from your phone, tablet or desktop and complete one of our easy forms securely.
Get ready for the change
MyCKH has been offering you online access to your account for a year now! Join the 1,500+ customers who are already managing their tenancies online. If you haven't registered yet, it only takes a minute to get started, MyCKH registration.
You just need an email address, your date of birth and your payment reference number (that's the nine-digit number you'll find on your payment card).
Log in to MyCKH 24/7 to:
Check your current balance
View your recent transactions
Download or print a copy of your transaction history
Tell us about changes to your details
Report a repair
Request a copy of your tenancy agreement
Report fly-tipping
Access our free Money Advice Service.