CKH on the road
Our Communities team are hitting the road again this summer and will be out and about at a number of community festivals and events.
If you see our marquee, pop by and say hi! They'll have loads of fun activities for you to have a go at, and you can find out all about the services and support we have available, as well as ways you can get involved with CKH!
Bretton Festival, Saturday 6 July
Millfield Festival, Saturday 3 August
Welland Festival, Saturday 10 August
Ortongate Festival, Saturday 14 September
Summer fun in South Bretton
The summer holidays are looming and the annual problem of keeping the kids occupied without spending a fortune could be solved with the great programme of free summer activities at the South Bretton Family and Community Centre in Tyesdale.
Throughout August your little ones can enjoy science experiments, such as making a volcano and your own slime. There will also be fun cooking and a treasure hunt. Plus, they will be able to enjoy the fabulous new garden area with giant garden games and kite making.
The sessions will be running on 6, 7, 13, 14, 20 and 21 August between 11am and 2pm (apart from 14 which will be 12.30pm – 2.30pm). As an extra bonus the Vivacity Book Bus will be at the centre on 21 August.
New faces in Westwood
Two new faces have been seen around Westwood recently – Gemma Sharpe is our new Hub Manager, while Christine Nice is the new Chef at the WestRaven Big Local Café.
Both Gemma and Christine are looking forward to meeting you all, so please pop in and say hello!
Our hub is a bustling centre of activity, with a work club, courses and support sessions regularly running. You can also use the computers in the hub, free of charge, and get advice on CKH services and support available to you. So what's stopping you, come in and have a chat!
The Café is a great venue for a cuppa, a piece of cake or a delicious meal – all freshly cooked and really affordable! And they have just launched a new menu, so what better time to call in?
Christine says: "I am really excited about this adventure, and all the things we can do as a community here at the café. Having worked at a similar venture in London, the Camden Society, I know how important these community cafés are for local people, and I am looking forward to working with our great volunteers and customers to see what new things we can do here."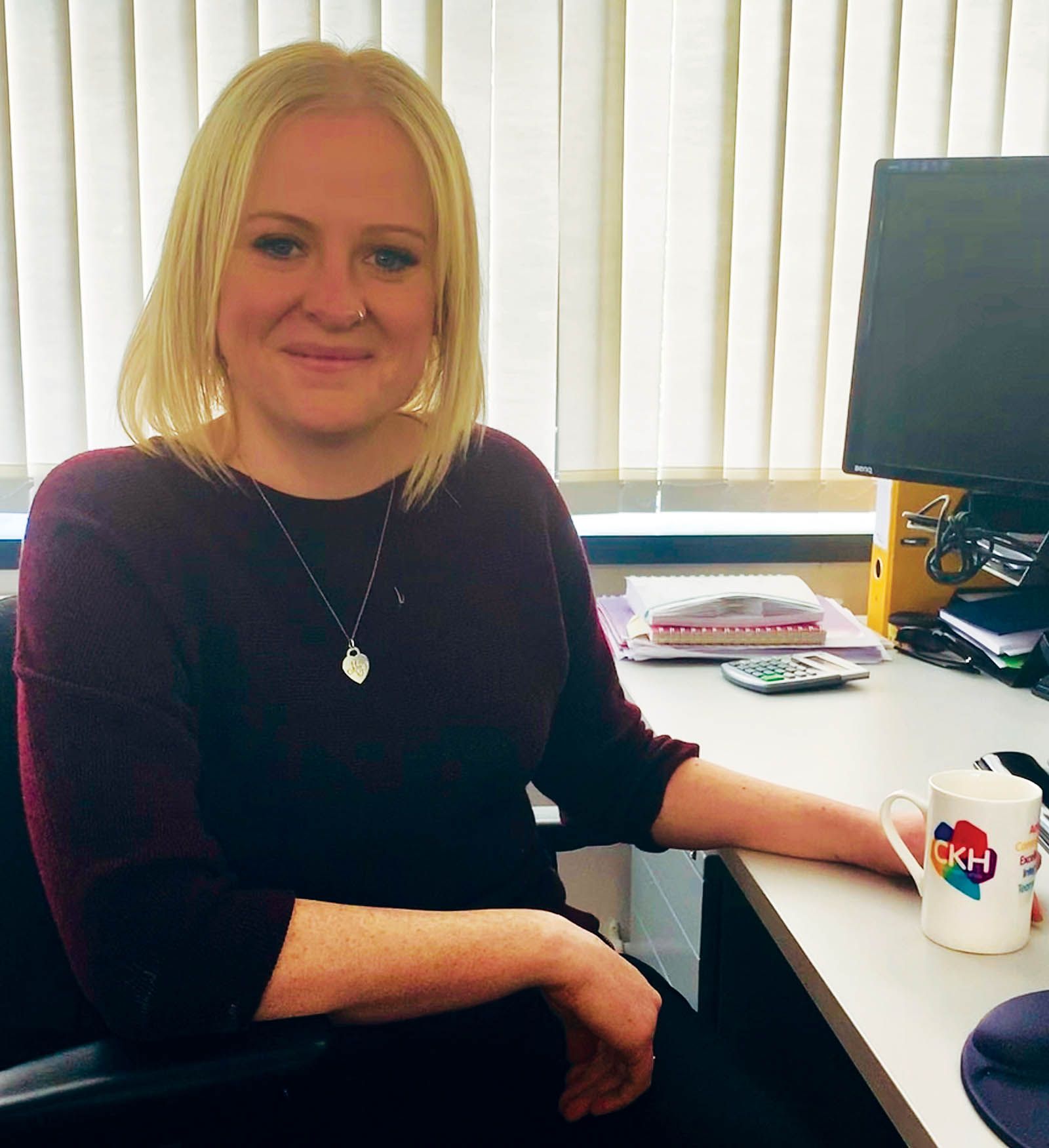 Gemma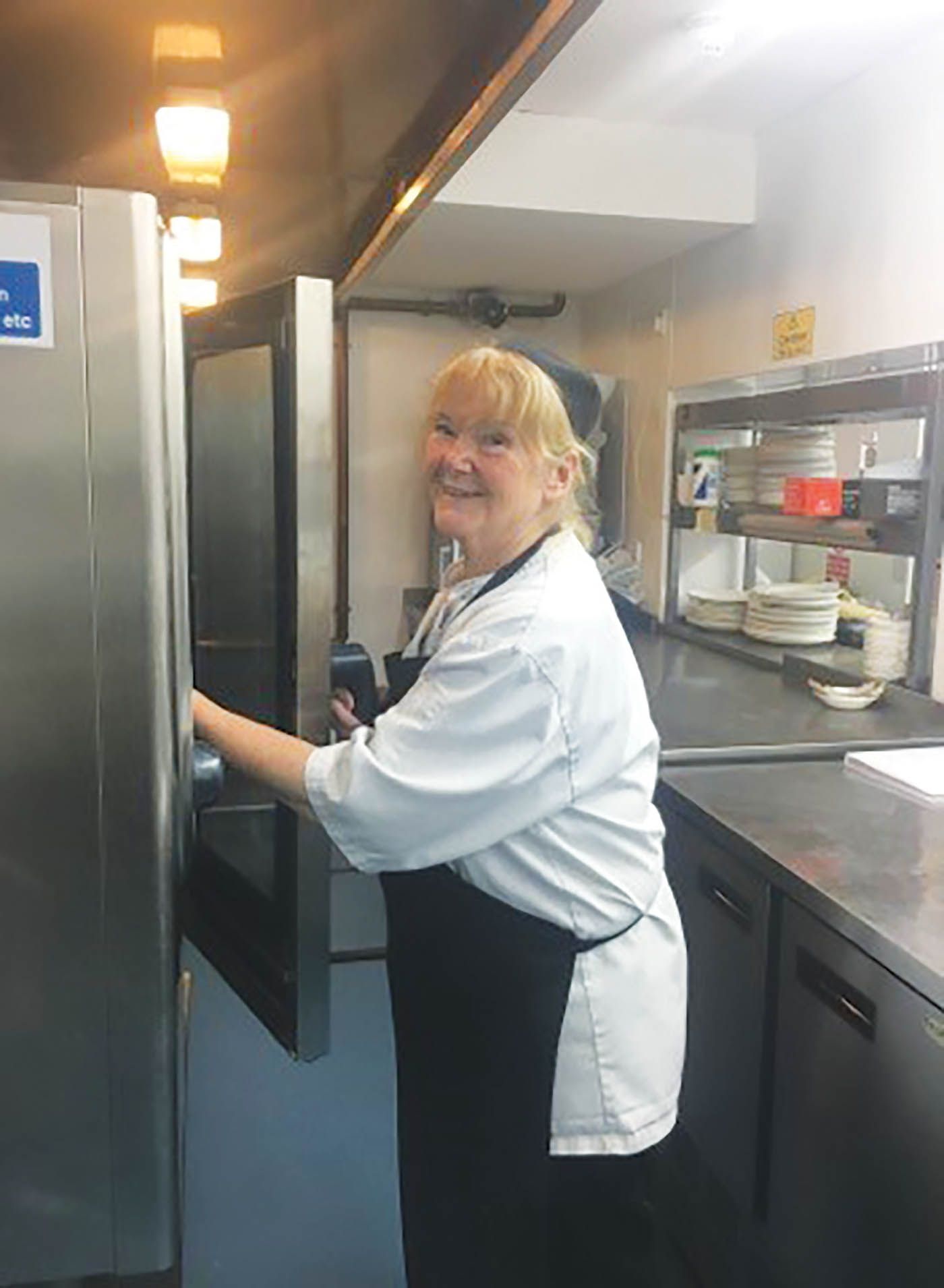 Christine
In other Westwood news
The Community Garden is also flourishing with new facilities including an outdoor cooking area, classroom and roundhouse recently opened. The classroom would not have been possible without the generosity and hard work of developers Burmor Construction who provided the concrete base, and staff from Mastercard who did the painting. The classroom will now provide a vital all weather facility for local school children to learn all about the environment and wildlife.
Make sure you get down there this summer to enjoy all the great events, including the ever popular cinema nights. Follow @BigLocalWestRaven on Facebook to keep up to date with all the goings on at the café and garden.
Get involved and have your say
Did you know there are lots of ways you can get involved with us and have your say on our services to help us improve?
From being a full blown Resident Board member and having influence at the heart of our business, to simply giving us feedback on the service you receive via the text or email we send after you have contacted us, we want to hear your views and opinions.
There are also ways to improve our communities, through our Area Panels, who make physical improvements such as landscaping, better lighting and improved security, in turn making a real difference to the lives of the people living in our neighbourhoods.
In September, we'll be appointing the new Chair and Vice Chair of our Residents Board. They will also sit on our Group Board, ensuring your voice is heard at the highest level of the company and reflected in all our strategic business decisions.
Take a look at all the ways to get involved or call 01733 396404.
Grow Wild!
We had a really nice day at the WestRaven Community Garden planting wild flowers and connecting with nature.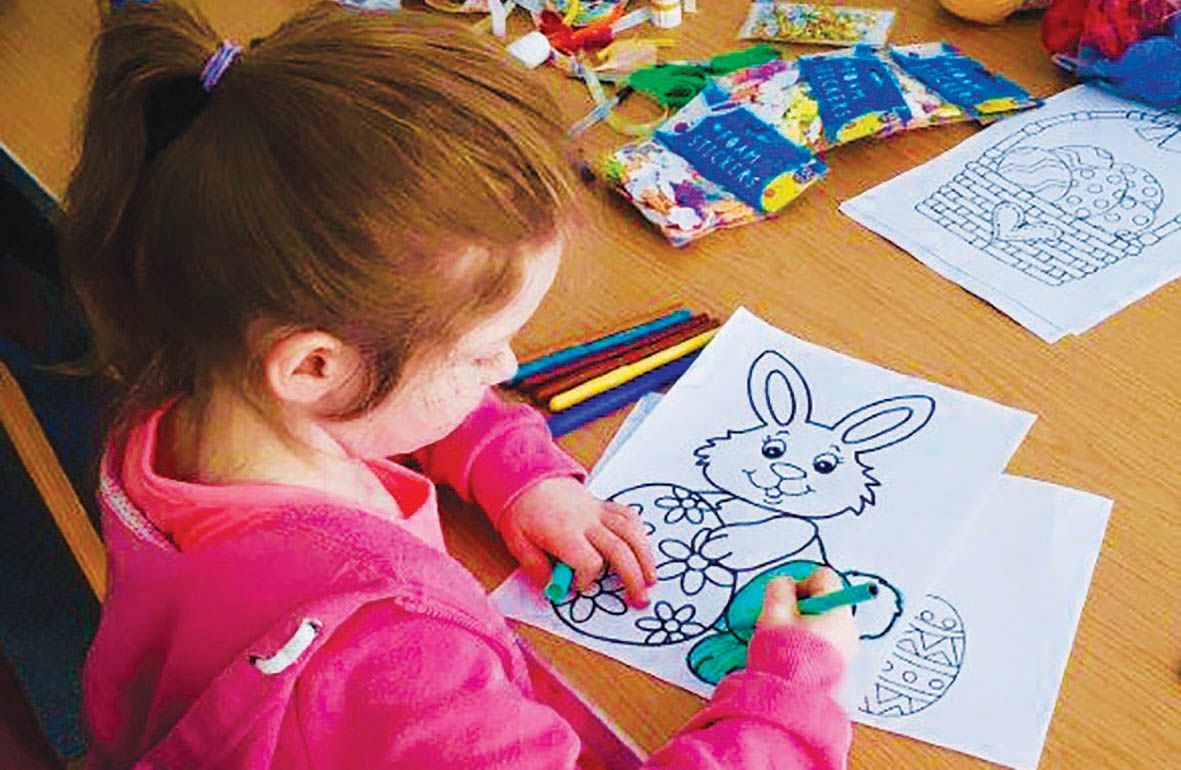 Easter crafts
Some exciting Easter crafts and activities took place over the Easter holidays including a colouring competition.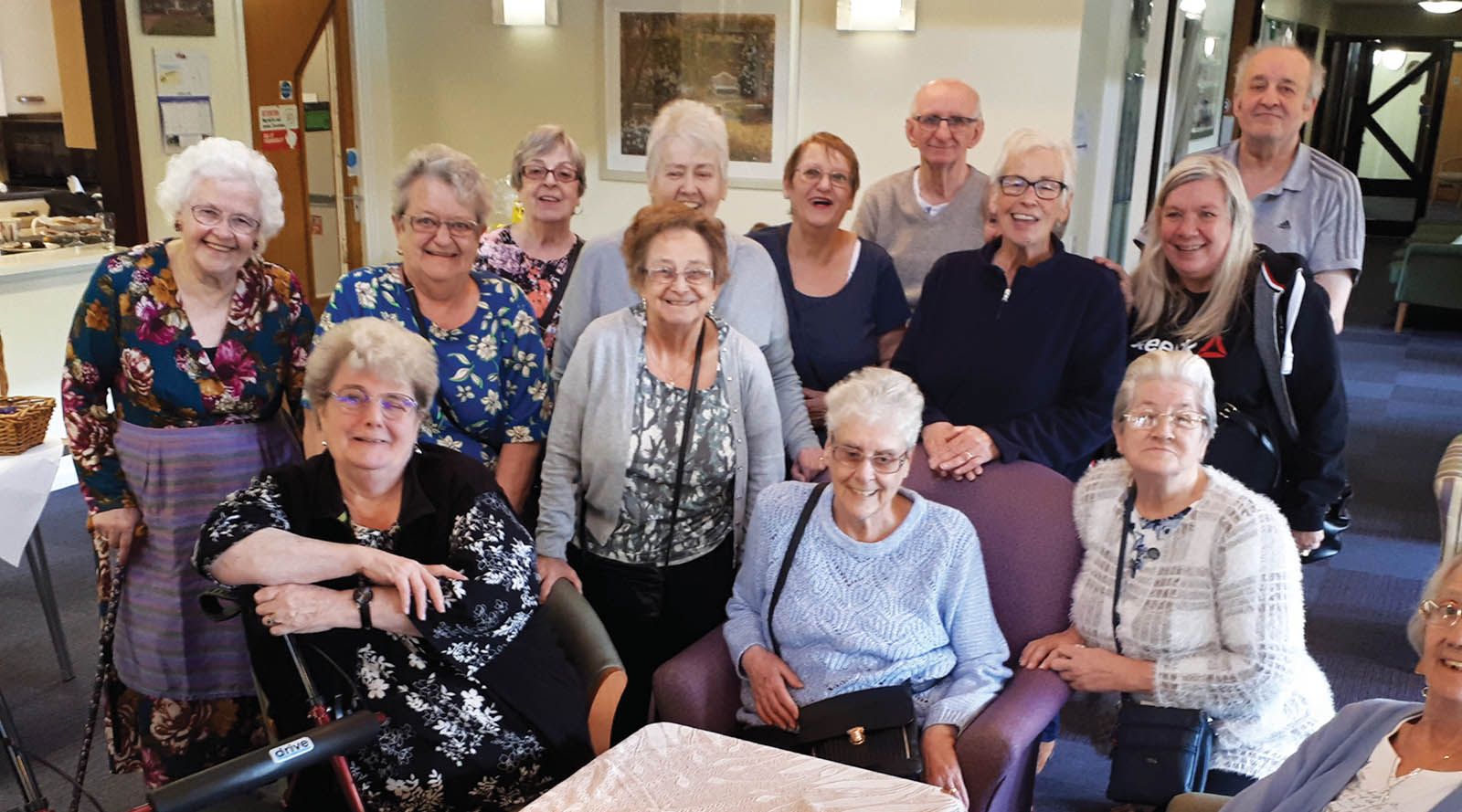 Easter Fayre at Loxley
Loxley held an Easter Fayre where the whole community came together, raising over £500 to support the social club funds.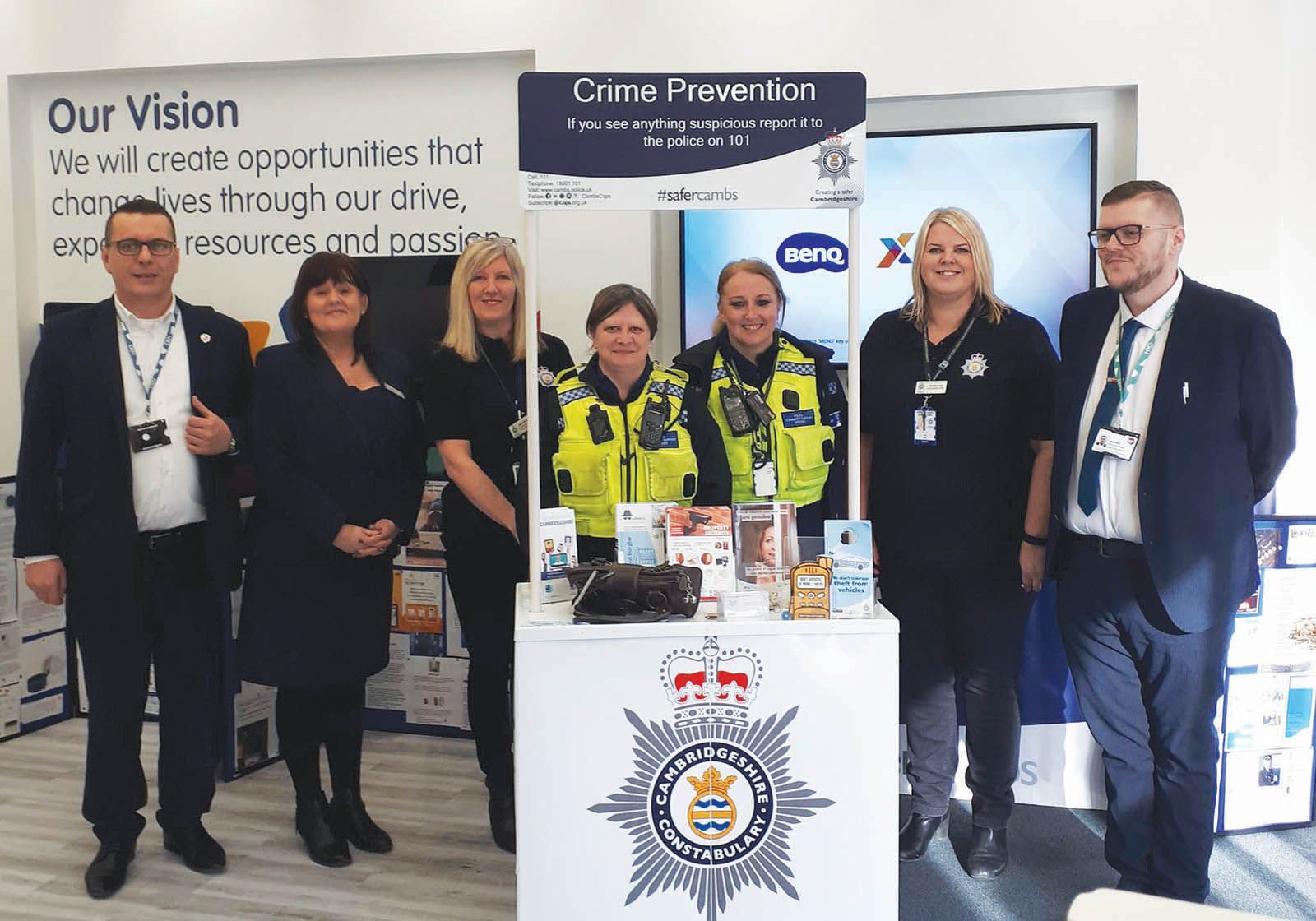 Safer Homes Crime Prevention at Customer Central
Peterborough Crime Reduction officers were on hand to discuss home crime prevention.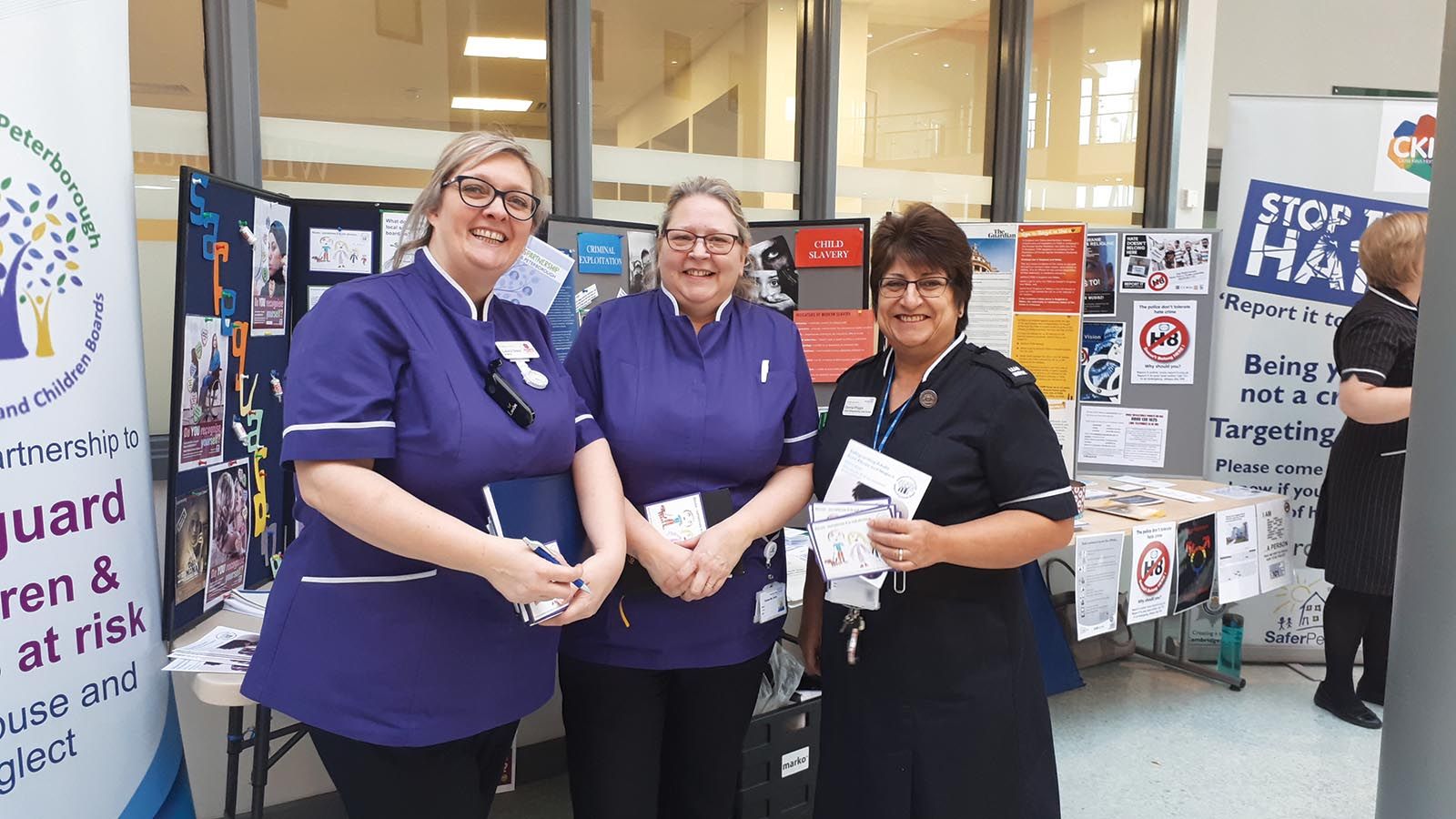 Safeguarding at Peterborough City Hospital
Our Hate Crime Officer and our Care Team visited Peterborough City Hospital and helped raise awareness of Safeguarding and Hate Crime.
Questions answered at
Customer Central
This June, marks one year since we opened the doors to Customer Central. In the last 12 months, we've answered over 13,000 enquiries, collected more than £1 million in rent payments, and welcomed a range of community partners into the store to make it easier for you to access their services.
Our Store Manager, Drew, explained what it's like working at Customer Central every day: "It's really varied, we see a lot of different people with a lot of different questions – from sons and daughters asking about how LifeLine could support their parents, to Grandparents wanting to know more about shared ownership for their grandchildren. You never know what's going to walk through the door! We also have a few regulars though and it's lovely to be able to build those relationships with our customers.
"Our partnership events have proven really popular too, so we're keen to get more advice and info sessions in the calendar on topics that you've told us are important to you – like safety, saving money, and being more environmentally friendly."
Coming up this summer
If you're looking for work, our Care team could have the opportunity you're looking for. Our Care Recruitment co-ordinator will be in store to help you about how you can make a difference on 5 and 19 July - click here to find out more about Emma's role.
Our Money Adviser will also be in store two days a month for the rest of the year, call in to have an informal chat about your circumstances and the support we can offer. Check out the dates.
Keep an eye on our Facebook page for all the details of events as they are confirmed, or pop into Customer Central and ask a member of the team what's coming up!
Get the support you need when you need it
With busy daily lives we can often neglect our mental and physical health until it is too late.

By then, long waiting times to see the doctor and get the support you need can often make the problem worse. But now a solution is much closer to hand. Our Health and Wellbeing Hub in Scalford Drive, Welland, is here to provide you with help to improve both your mental and physical health.
Solutions 4 Health offer six sessions with your own 'personal trainer' where you can get advice and support to make those changes to your lifestyle that can make a huge difference, like stopping smoking, losing weight or getting more active.
We are also working in partnership with Insight Healthcare to give you free access to mental health support, including Cognitive Behavioural Therapy (CBT) and counselling. You can refer yourself for support or be referred by a healthcare professional.
For more information call 01733 396404 or follow us on Facebook.