Getting value for money
We know how important value for money is and we're driven by the need to get more from every we pound spend. That's why we do all that we can to make sure we operate as efficiently and effectively as possible.
How we spend each pound: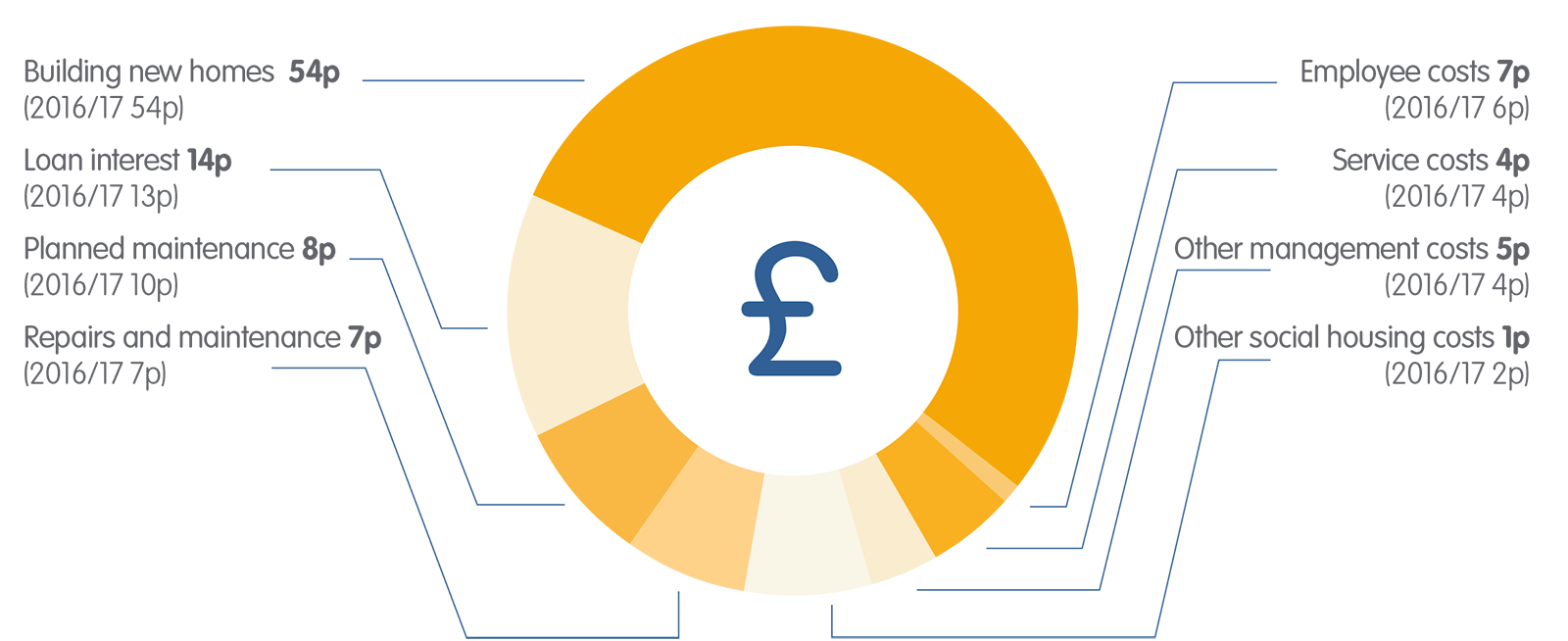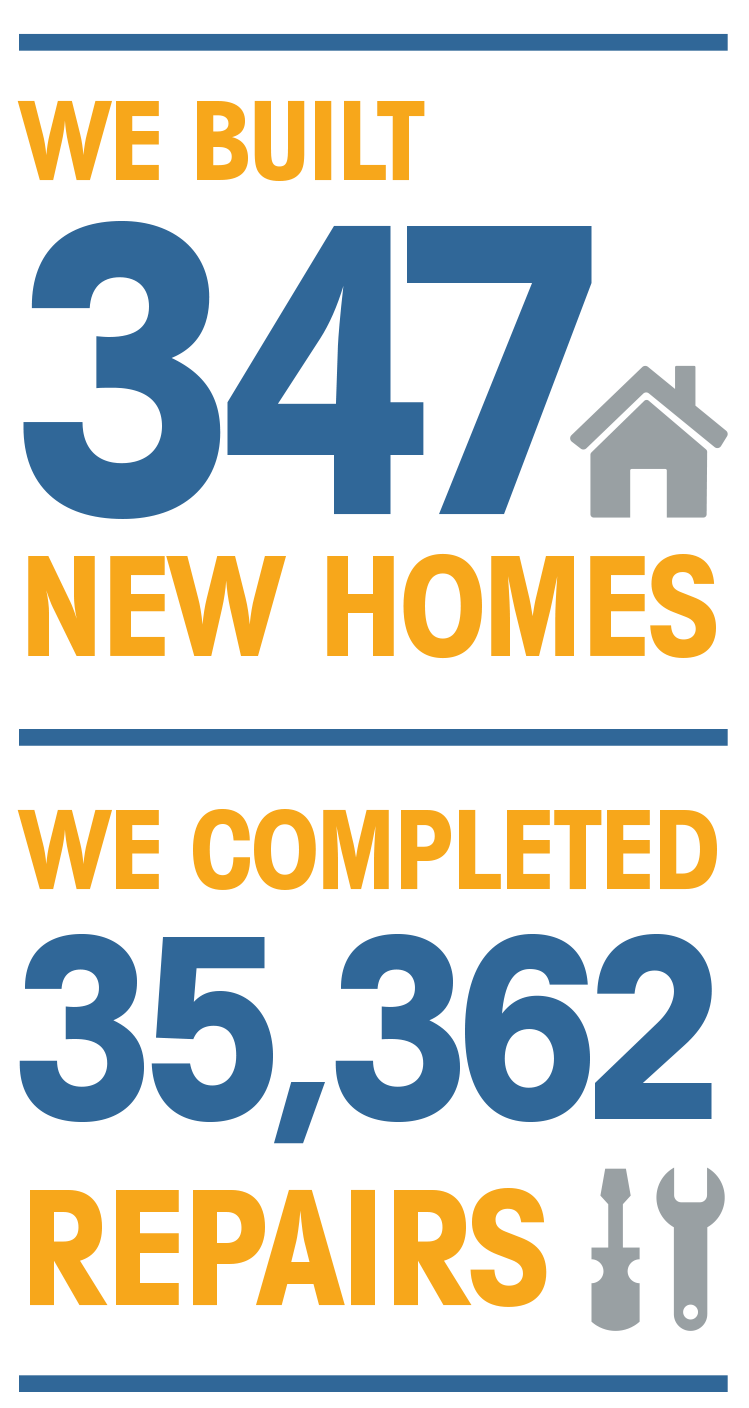 Thanks to our strong financial performance, during 2018/19 we achieved some fantastic results and built more communities than ever before.
In the last year, we:
Supported 71 people into employment.
---
Helped 514 people attend training courses.
---
Funded 80 young people to embark on a Tall Shop Youth Trust voyage.
---
Supported 187 vulnerable tenants to address a range of challenges.
---
Received over £90,000 in grant funding to support community projects.
---
Opened two new community hubs.
---
Moved onto the high street by opening CKH Customer Central.
---
Launched our online tenant portal, MyCKH.
---
From the homes we provide to the services we offer and the people we work with, we will never compromise on quality. We benchmark our performance against our peers to ensure we are punching above our weight and delivering the great services you expect from us as your landlord.
Our top performing measures: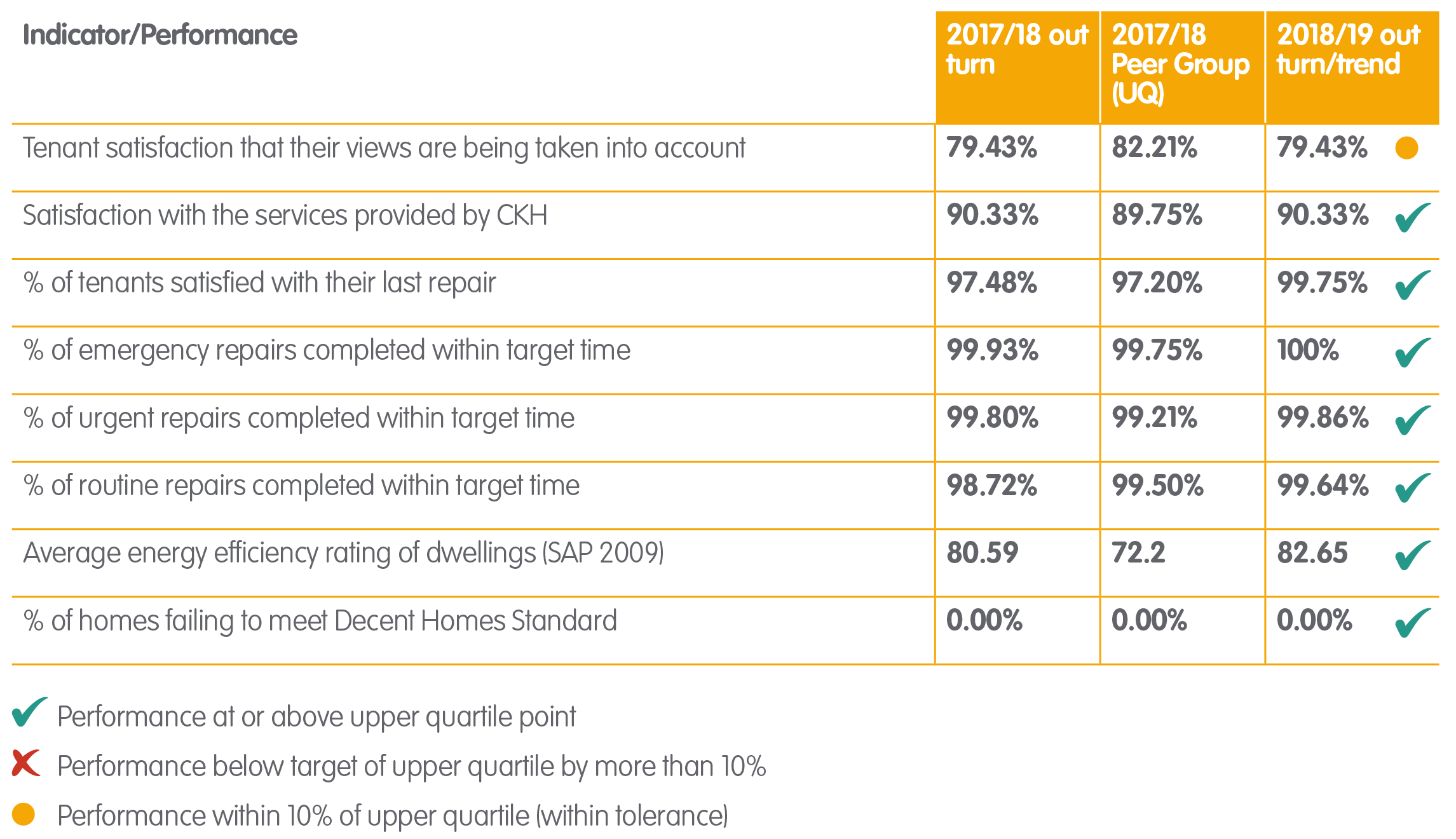 You can find out more about our performance in our Annual Report 2018/19 which is available on our website or from any of our offices.